Trading

Manual

has arrived to Binarytools
November has come with surprises, the update of Binarytools.io is the start of trading manual on our platform. Now you can switch/mix between bot and manual mode.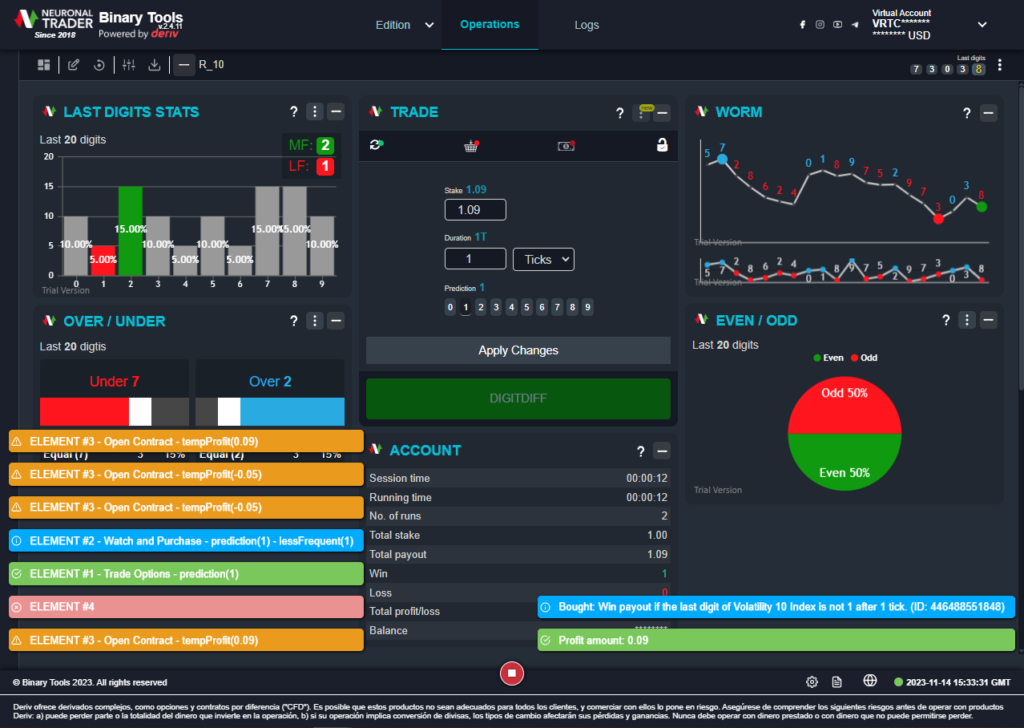 "YOU CAN DO EVERYTHING"

Andres Guarin Staff de Neuronaltrader
As we already know, Binarytools allows you to develop your bots and automate your trading strategy. In this case, the platform has integrated a new tool called "TRADE". This tool allows you to execute your bot with its risk managers and trade manually at the same time. You can also develop your bot so that the automatic execution of the bot is interrupted to start executing operations manually. In this TRADE tool, you have the options to change the operation time, the stake, the barrier or prediction of the contract, all without having to modify or stop the bot.
You can program the Bot so that it stops and activates the manual mode at a certain level of negative streaks. You can then arm your strategy and, in combination with the other UNDER/OVER, EVEN/ODD, DIGITS STASTS, WORM, COUNTER TICKS tools, maximize your profits. This feature from Binarytools.io will allow you to take advantage of the automatic part of a trading bot and the analysis, point of view, and decision of a trader when executing a manual trade.
You can be interesting in: "OVER/UNDER "THE BEST COMPLEMENT": 2 STRATEGY FOR DIGIT BOTS"
OPTIONS BY CONTRACTS
There are a lot of options of trade contract on our platform and now it will be available to take manual trade too. This is the trade panel with the different contract options: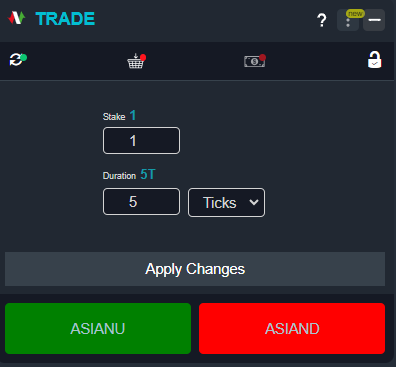 If you are interested in learning more about the TRADE tool go to binarytools.io and take a lot about how you can automate your trading strategies and now take the control with trading manual. And if you are not part of our community yet and want to know more about us, what are you waiting for? Join here!
Important: The information and/or knowledge expressed in this article shouldn't be taken as investment recommendations or financial advice. All investments and/or actions involve a risk and each person is responsible for researching, educating and analyzing before making an investment decision.